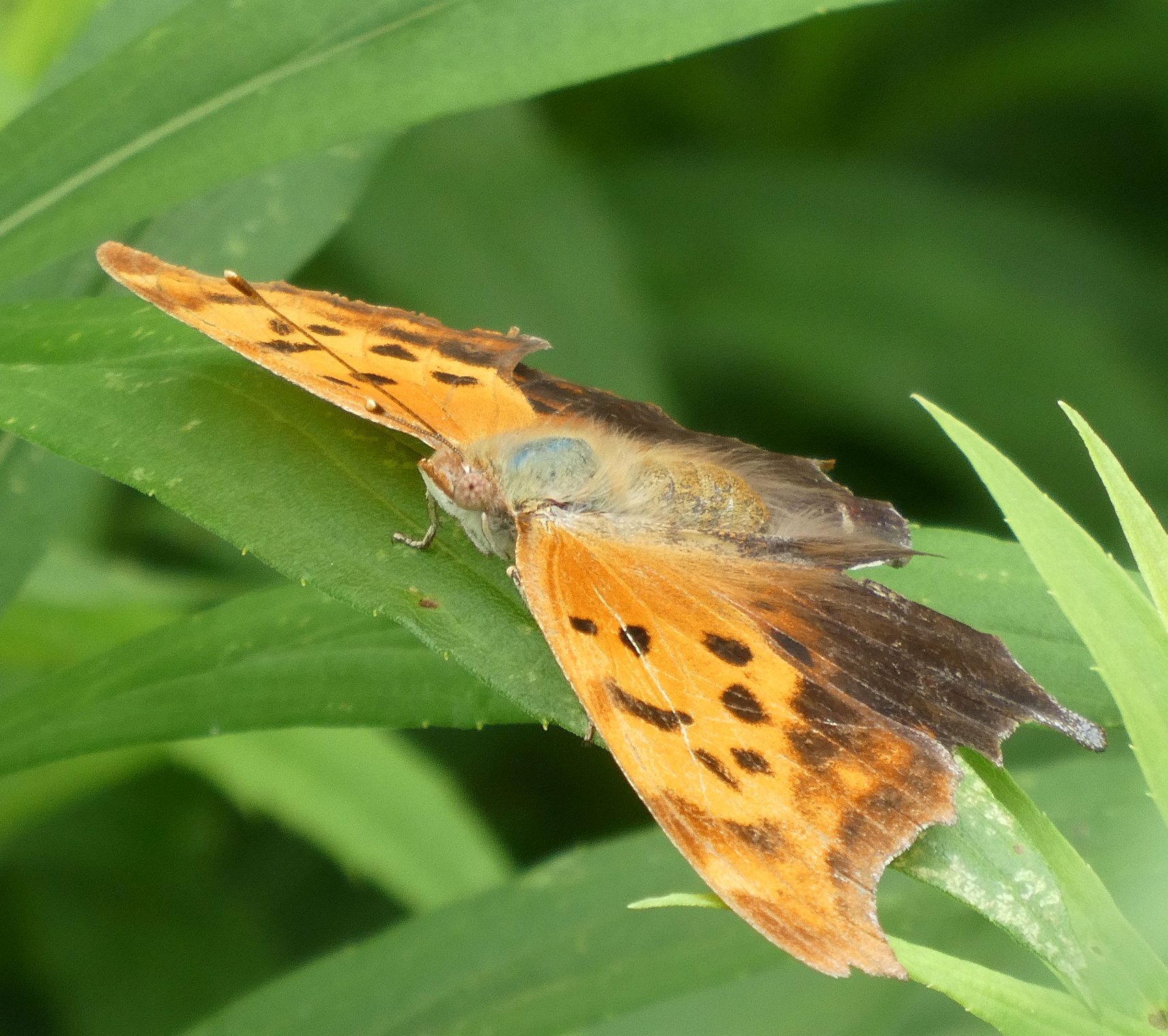 Guided Tours of Butterfly House & Creekhouse Gardens
The Farmscape Ecology "Field Station" at the Creekhouse is continuing to develop. In addition to our small Butterfly House, where visitors can closely observe local butterflies, the ever-expanding Native Plant Garden, we are working on creating a small loop trail and boardwalk making the stream more accessible and also serving as a "phenology trail" for monitoring the life cycle stages of a selection of plants. New signage and displays featuring our phenology research and information about the native plants in the garden will enrich the visitors' experience.
Tours are by appointment only and limited to five participants per tour. Participants have to be willing to wear masks whenever we are not able to maintain 6 feet distance from each other. The  tours will be offered on most Fridays and Saturdays, through the summer. Please contact Nellie to sign up for this, or one of the other upcoming tours:
Friday, June 25, 1-2pm
Friday, June 25, 3-4pm
Saturday, June 26, 10-11am
Saturday, June 26, noon-1pm
Testimonials
Raw milk, top-notch sauerkraut, cheeses and a full line array of other organic, biodynamic and local products, this is SO much more than your average farm stand! Hawthorne Valley Farm's flagship products can be found throughout NYC but if you're ever up this way, it's worth stopping by to see where the magic happens.